If you didn't have the opportunity to see a Swedish flame log before, you will be amazed by its originality. This kind of outdoor fire will revolutionize the way you cook your meals when you go camping. You don't need to bring with you too many tools or utensils because all you need to to is to find the perfect log. Make sure that it's dry because the fire will last longer this way.
You also have to make sure that you carve it right. But don't worry if you don't know how to do it; these photos will teach you the right steps to follow in order to make one beautiful Sweedish flame log all by yourself. Give it a try!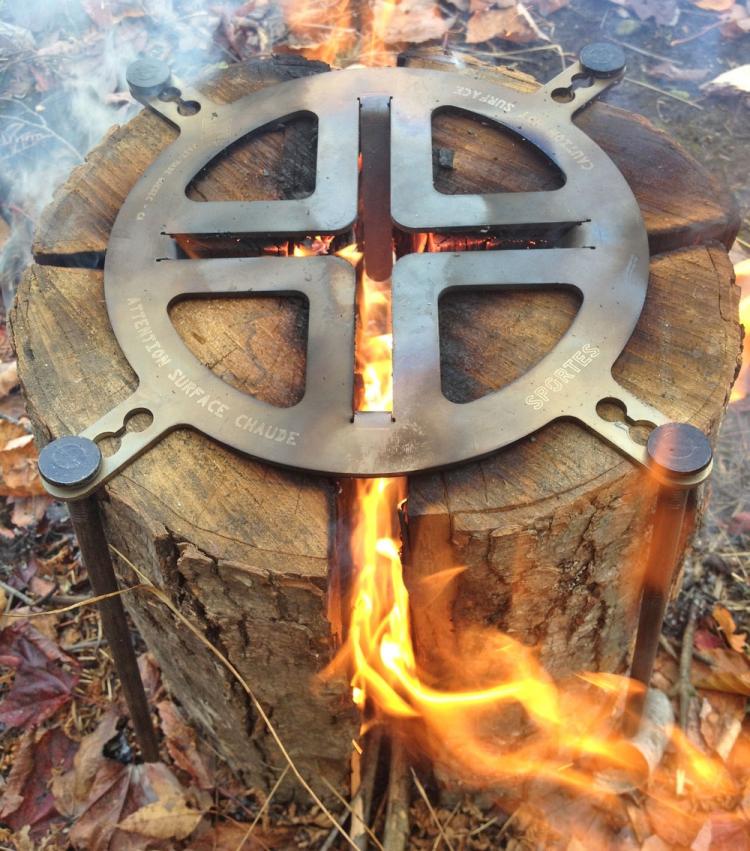 As the name suggests, a Swedish log stove is an improvised instrument or a cooking method. It is also known by the name of "Swedish Fire Torch". Try making it once and I promise you that you'll do it again.
What you can also add to this original invention is a stovetop, but this is only up to your choice. If you don't have one, just use the top of the log as it is.
What you're going to need in order to be prepared and have a successful first experience, are the following items: a medium sized log, a chainsaw, a lighter or matches and kindling. You can also crack the log open with an axe.
Before we get into it, safety must come first. A chainsaw safety equipment is required: eye protection, hearing protection and a dust mask. If you're used to chopping wood and you think that you can do it in a matter of minutes, you can only use some protection for your eyes.
The first step is setting your log in a vertical position and making sure you are placing it on a fire-safe place. Don't set it too close to the tents.
After you get equipped with your safety gear you're ready to begin step number two. Start your chainsaw and cut from top to bottom approximately ¾ of the log. Leave about 6 inches at the base.
Step three: create a bundle of kindling in the middle of the log and start a small fire. It already looks awesome!
Step four: as the small fire is slowly burning, continue to stoke it until the bundle of kindling start to descend into the log.
Step five: make sure you add some more kindling in the center of the long in order to keep the fire burning. It has to be strong enough so it won't go out.
Step six: stop adding kindling once the log starts burning by itself without any outside help. Now you know for sure that it will burn for a few hours.
Step seven: you will observe that as minutes pass by, your fire will grow and create the finalized form of the Swedish Torch.
Step eight: once you reach this level, you're ready to place the pot or pan with the food you want to cook. Pay attention because you might burn it! The fire won't be the same as when you're cooking at home. Like comment and share, Enjoy!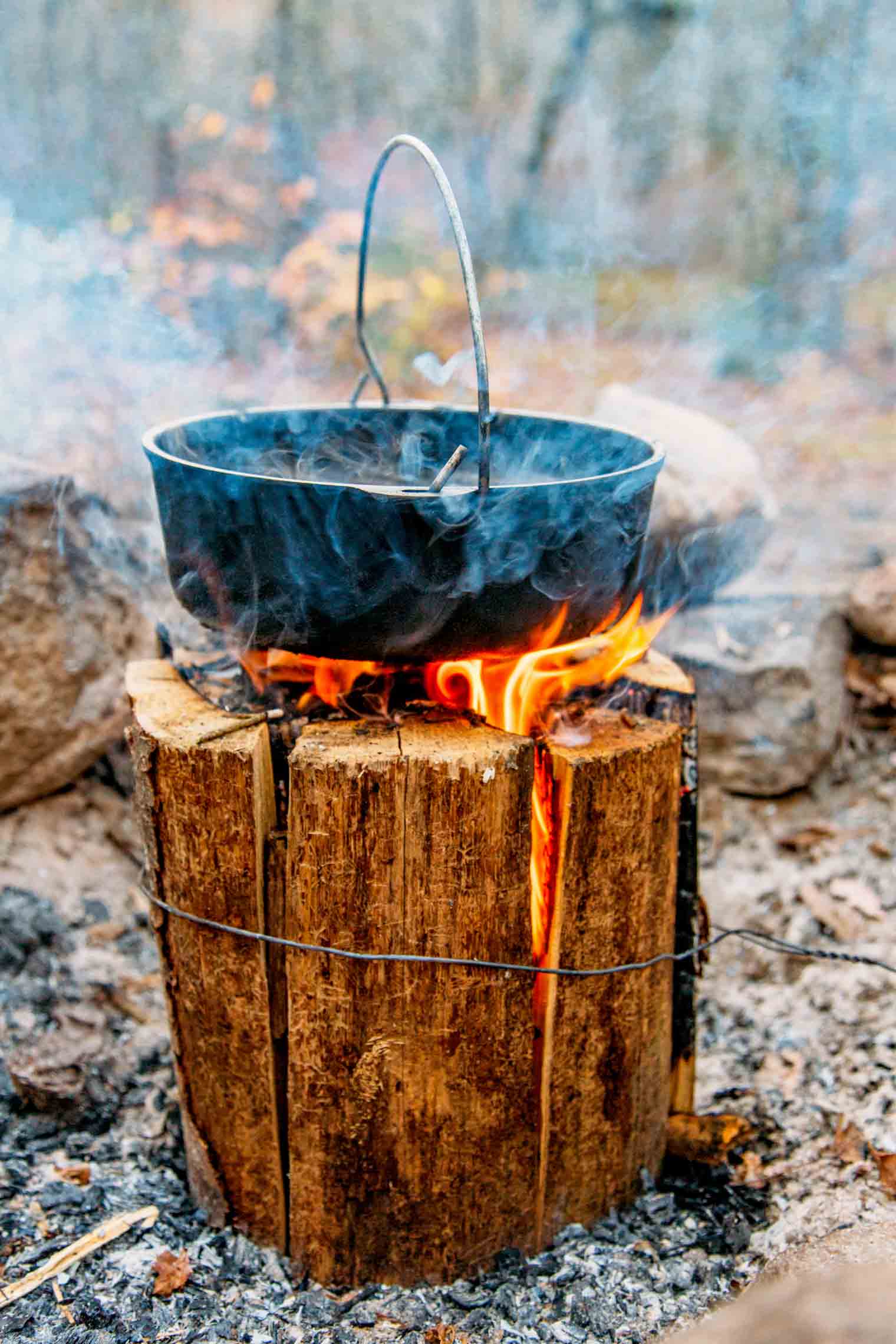 Source and more info: www.mutually.com